Next Generation Hosting
Speed, Scalability and Maximum Availability
Buy With Bitcoin and Perfect Money
Silver
for new users
2GB SSD Storage
Unlimited Bandwidth
Unlimited Databases
1 Website
Cpanel + Litespeed + Cloudlinux
Automate Activation
Only $2.95/month
Gold
most popular plan
10GB SSD Storage
Unlimited Bandwidth
Unlimited Databases
5 Website
Cpanel + Litespeed + Cloudlinux
Automate Activation
Only $3.95/month
Platinum
Professionals
20GB SSD Storage
Unlimited Bandwidth
Unlimited Databases
10 Website
Cpanel + Litespeed + Cloudlinux
Automate Activation
Only $5.95/month
Daily, Weekly, Monthly Backups
Pay with Bitcoin + Perfectmoney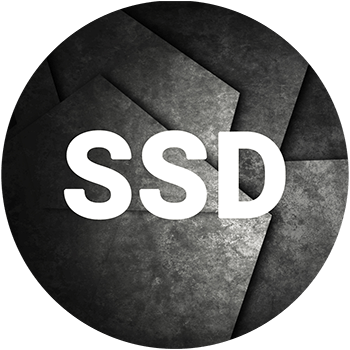 Pure SSD storage is included in every hosting plan!
SSD drives provide incredibly fast server process speed and your website loading. According to our speed tests, sites hosted on our SSDs are up to 400% faster!
Daily, Weekly and Monthly Backups
List All Features - click here
Other Featur
es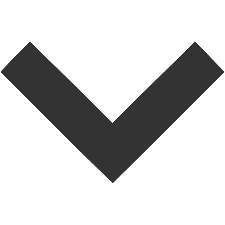 Buy Hosting With Bitcoin and Perfect Money
Royalhost is one of the first web hostings in the world and perhaps the first Bitcoin web hosting, which has made it possible to pay with Bitcoin and buy hosting with Bitcoin and Perfect Money.
You can buy all Royalhost services simply by paying with Bitcoin (BTC) and Perfect Money.
Buying hosting with Bitcoin and Perfect Money has never been so simple. You can purchase high-speed SSD hosting services with the highest international quality through Bitcoin and Perfect Money Royal Host.
Wherever you live in the world, from starting a site with WordPress to a large online store, Royalhost provides you with the best possible quality hosting services, and you can buy our services with Bitcoin and Perfect Money.
Payments through Bitcoin and Perfect Money in RoyalHost are fully automatic and instant. Your hosting services will be automatically activated immediately after payment, and hosting service information will be emailed to you.
Why Bitcoin And Perfect Money Payments?
High security, low fees, availability and simplicity of using Bitcoin and Perfect Money have been the reasons for accepting these payment methods by Royalhost. Bitcoin is one of the most secure methods of payment known and is very suitable for payment due to the low fees.
Everyone can access Bitcoin and Perfect Money, and anyone can easily use these two payment methods to purchase web hosting services.
As a hosting, we have tried to make our services of the best quality accessible to everyone in all parts of the world.
User Privacy
As privacy web hosting, we do not collect information about our customers. Furthermore, Bitcoin payments allow clients to use our web hosting services 100% anonymously. Enjoy privacy protection & low fees as cryptocurrencies are mainstream today. Bitcoin payments are one of the core advantages of our services.
In Royalhost, there is no need for KYC and identity verification to use our services. Just register in Royalhost and place your order!
UP To 10X Faster

Superior performance and load times with RoyalHost optimizations! All server configurations are optimized to provide the fastest speed for your website loading!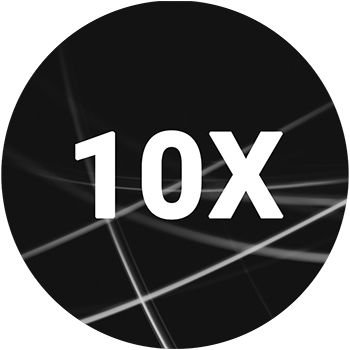 Available in DirectAdmin and cPanel

DirectAdmin and cPanel are the best hosting control panels in the world. All Royalhost hosting services can be purchased with the DirectAdmin or cPanel control panel, and you can buy and manage your hosting with the desired control panel.
Our recommended control panel is Direct Admin, and Royalhost services are of higher quality with DirectAdmin control panel.

Fully CMS Support, including WordPress

Royalhost hosting services support all scripts and management systems based on PHP.
Our services are well-optimized for WordPress, Joomla and Drupal and provide you with the highest stability and quality.

How can I buy hosting with Bitcoin?
Buying hosting through Bitcoin has never been so simple. You can easily buy all Royalhost services, including hosting services, through digital currencies, including Bitcoin.

How to buy hosting with bitcoins?
1- Select the host you want to buy and register its order.
2- At the last stage of completing the order, select the Bitcoin payment gateway for payment and pay the order amount. (The payment process is fully automatic)
Your host information will be sent to you via email immediately after completing the order and payment.

How can I buy hosting with Perfect Money?
Can I buy Bitcoin web hosting on Royalhost?
Why Bitcoin and perfect money payments for buying web hosting?
Are payments via Bitcoin and Perfect Money automatic in Royalhost?
What payment methods are supported in Royalhost?
Are PHP and MySQL supported in these services?
Can I change my PHP hosting version at any time?
What versions of PHP are supported in your hosting services?
Do your hosting services support WordPress?
How can I install a free SSL certificate on my host?
DirectAdmin or cPanel? Which one should I choose?
How much time does it take to activate the hosting after purchase?
Guaranteed Quality!
7 Day Money Back
Any Question?
We're waiting for your questions!